Jane Palmer and Friends: Open House May 2019
For the first time, Jane and a selected group of artist friends held an Open House in May 2019, and Jane was delighted to win the Artist of the Year award for the Brighton Artists Open Houses festival. Jane's studio is at the heart of Brighton's Fiveways neighbourhood, where the Open House movement was founded in 1981, and we are proud to be members of the Fiveways Trail.
The video here is a souvenir for all who visited (and a chance for others to see what they missed). Below it on this page, you can meet the artists in our other video.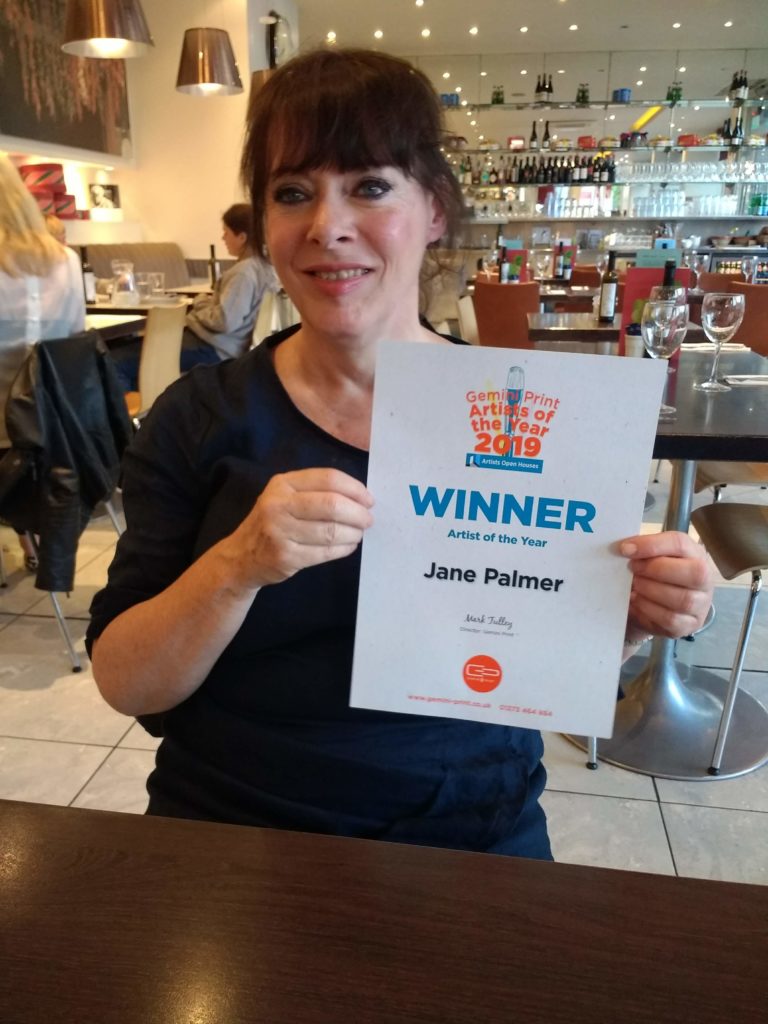 Jane Palmer showed her latest Sussex landscapes, still lifes and portraits and invited commissions for portraits. Jane says 'I love painting portraits and capturing those elusive moments when models forget themselves and travel somewhere else. The same with landscapes, when the light hits the horizon in the far distance – illuminating something tiny far away.' Formative influences include Rembrandt, Gwen John, Vanessa Bell, Euan Uglow and Lucian Freud. Read more here.
Our guest exhibitors were an exciting group of artists based in and near Brighton, working in a wide range of media:
---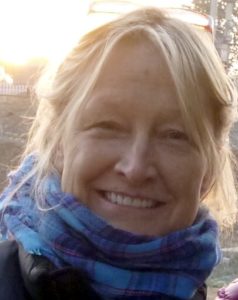 Stef Hunter is a ceramicist. She produces thrown and handbuilt ceramics with a focus on colour and surface, influenced by the seasons and places on the South coast.
Stef graduated in 3d design from Bristol and completed an MA in Ceramics at UCA Farnham.
Instagram: @sewhunter
---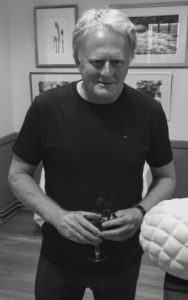 Nigel Hunter sculpts in stone and clay. He is interested in studying aspects of geometry and nature to see how these might transition into more physical and abstract sculptural forms. "I'm fascinated by the subjectivity of form and its impact on our emotional state. The sensuality of natural shapes promotes and encourages a haptic approach – to really engage with sculpture it's good to touch it".
Nigel graduated in 3d Design from Bristol and completed an M.Ed at Oxford University.
Instagram: @nigelhunterart
---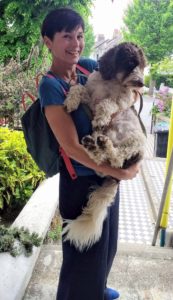 Laura Darling paints in oils to capture semi-abstract interpretations of landscape, exploring colour and the demarcation between colours, textures and horizons.
She says, "I'm interested in morphology; the bones of the land below and the feeling of the weather above." Her more figurative work focuses on still life and portraiture.
Laura graduated in geography from Manchester University and is studying painting at the Art Academy in London.
Instagram: @lauradarlingart
---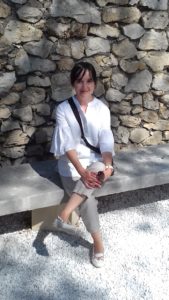 Tan Kingston's still-life paintings capture the mundane aspects of our everyday with colourful gesture and expression. Says Tan, "I love the beauty in simplicity; the well-loved dress, washing blowing on the line or the shape and form of fruit. As a colourist my paintings are a constant exploration and interrogation of colour relations."
Tan graduated in Book Art & Design from University of the Arts London and completed an MA in History & Philosophy of Art at University of Kent.
Instagram: @ladylovestea.art
---