Commissions
Jane welcomes portrait commissions – these could be a very special Christmas or anniversary gift!  A recent sitter for the portrait here clearly enjoyed the process as much as the finished work:  "The sessions have been one of the most special and rewarding experiences of my life. It has been a time for reflection of who I am, and how others see me.  As I look at my finished portrait more and more I see the person I have become and I feel proud again." – Victoria Lehmann.  Read more of this here.
Portrait possibilities range from a simple sketch to a framed oil painting, and the price and time committment vary accordingly. Contact Jane with any enquiries.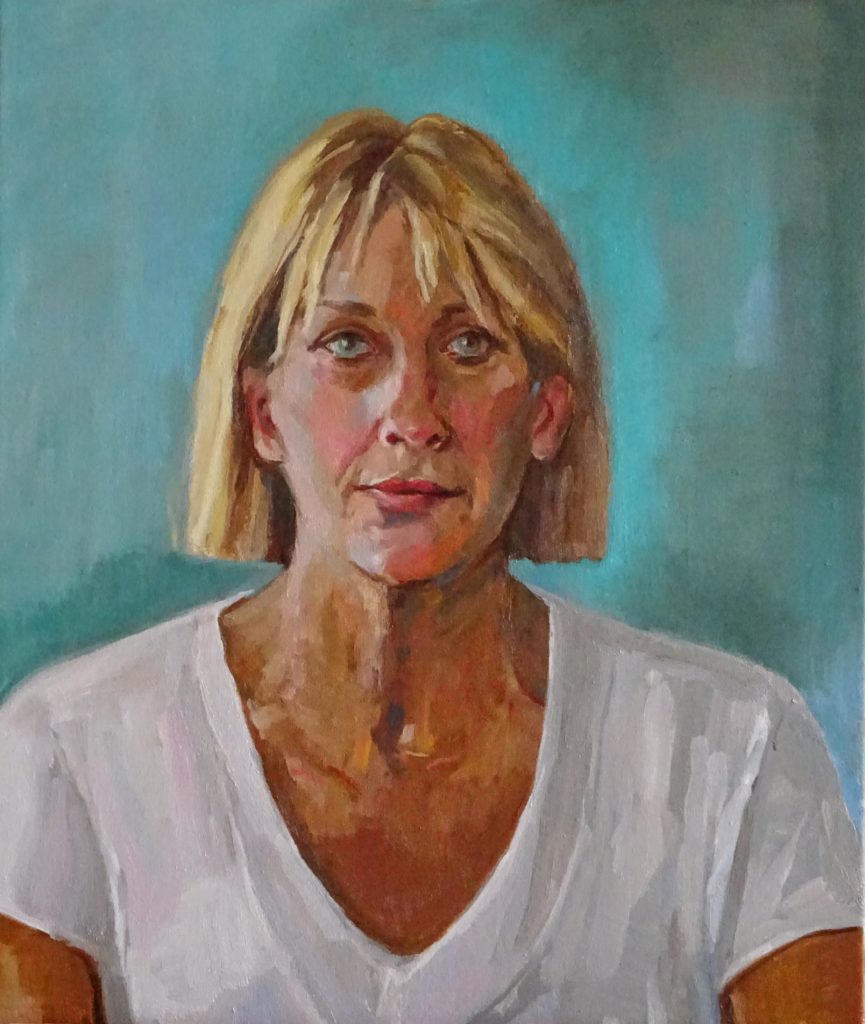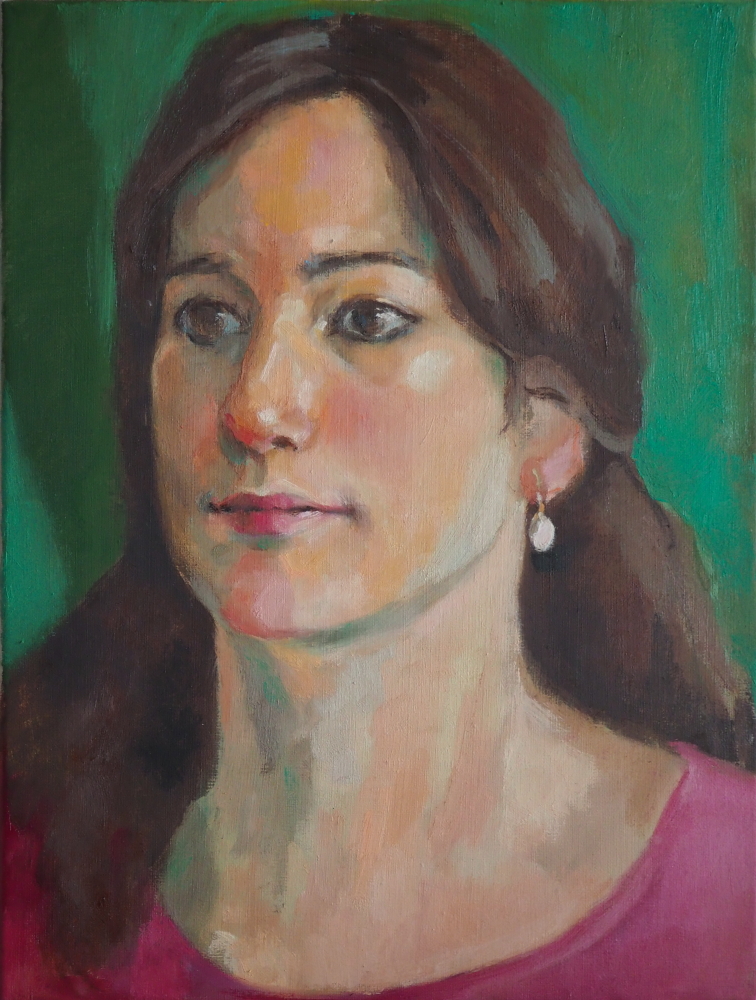 Portrait of Caroline, commissioned by her parents. This was to be a companion to a portrait of her older sister. Caroline and her mother chose Jane for this commission, "looking for someone who would bring artistic interpretation and interesting use of colour to the task. Both of these qualities were evident in your portfolio." Of the finished portrait, they said, "Caroline is delighted with the outcome and we are very much looking forward to getting the portrait framed and hung where we can see it every day" – Diana Wilks.