Jane Palmer: exhibitions
AOH Online, November/December 2021
Jane presents a solo virtual show in the Artists Open Houses Online festival, with a selection of recent work taken from Jane's own website, and a video. See it here
Past shows: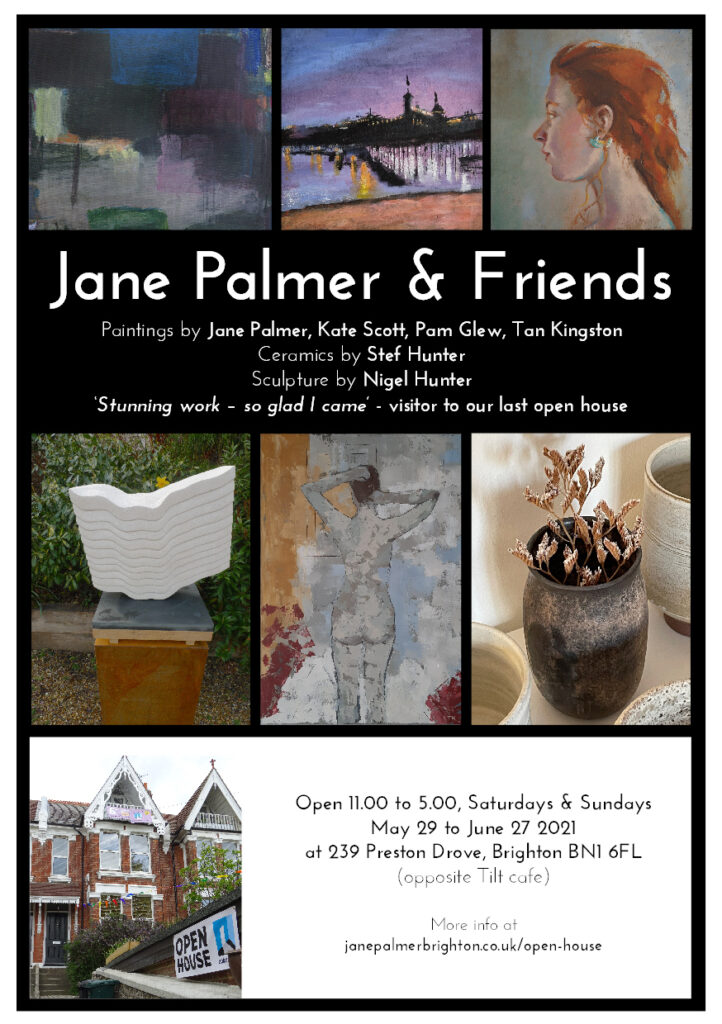 Open House May/June 2021
Jane Palmer & Friends presented an Open House with a stunning array of fine art, in May/June 2021! Read all about it here.
AOH Online, November/December 2020
Jane presented a solo virtual show in the Artists Open Houses Online festival. This included a changing selection of work taken from Jane's own website, and a video. See it here.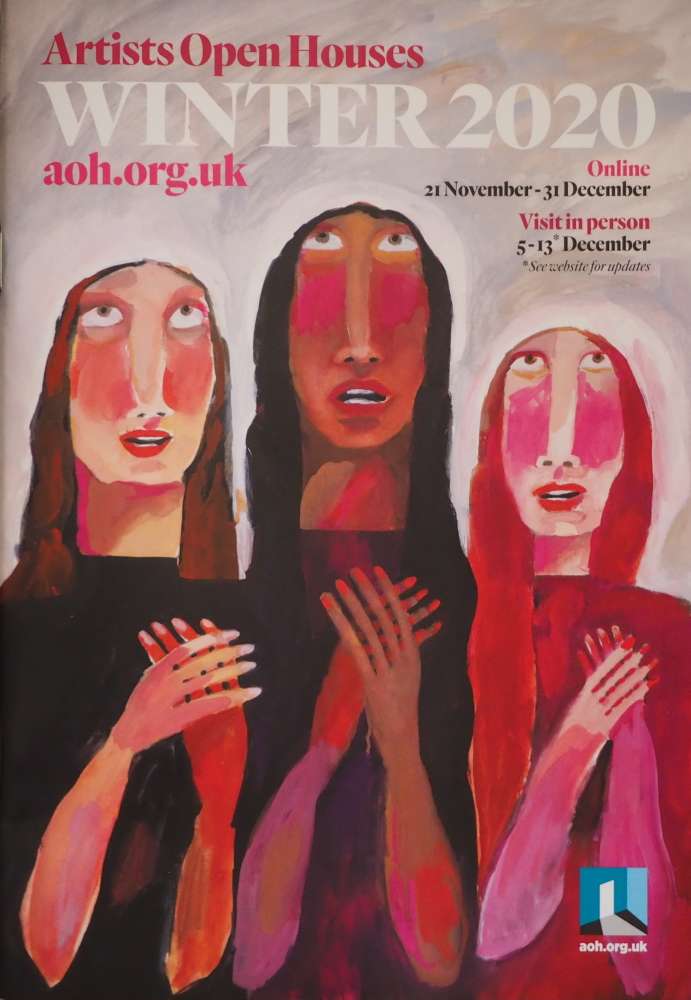 May 2020: Jane Palmer & Friends
Following our successful Open House in May 2019 (see below) we were very sad that the public health emergency stopped our plan to open again in May 2020. On the videos page, Jane shows some of the work that would have been on show last May, and some that she created during the lockdown instead.
The guest artists who were due to exhibit with us in May 2020 are:
Elissa Jane Diver, web: https://www.elissajanediver.com/
Pam Glew, Instagram: @pamglew, web: http://www.pamglew.co.uk/
Nigel Hunter, Instagram: @nigelhunterart
Stef Hunter, Instagram: @sewhunter
Tan Kingston, Instagram: @tankingstonart
---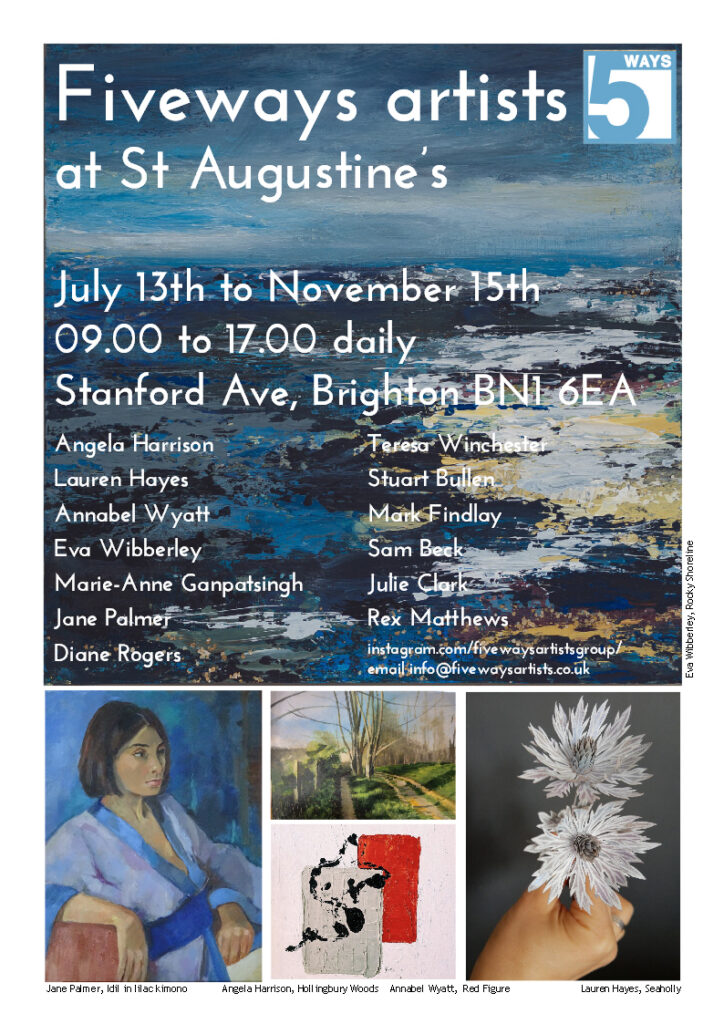 Jane's work was on show (with other Brighton artists from the Fiveways group) at St Augustine's Arts & Events Centre, Stanford Ave, Brighton from July to December 2020.
From August to September 2020, a selection of Jane's portraits was on show at The Villa Studio in Kemptown, Brighton, curated by Diana Garnier.
Six artists at the Regency Town House
In November / December 2019, Jane took part in a beautiful show in the magnificent drawing room of the Regency Town House in Hove. Visit the videos page to see what was on show, and click here to see how it was reported in The Argus.
Jane Palmer and Friends: Open House May 2019
For the first time, Jane and a selected group of artist friends held an Open House in May 2019, and Jane was delighted to win the Artist of the Year award for the Brighton Artists Open Houses festival.  Jane's studio is at the heart of Brighton's Fiveways neighbourhood, where the Open House movement was founded in 1981, and we are proud to be members of the Fiveways Trail.
Visit the videos page to meet the artists preparing for the show, and for a souvenir video to see what was on show.
Several visitors enquired about portrait commissions. Here you can read a fascinating account of how one of these turned out…
---