About Jane
Click to follow Jane on Instagram (updated several times per week!)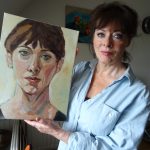 Jane Palmer has lived in Scotland, London and Sussex, working in higher education, in art libraries, and as a research consultant. She is now devoting her time to developing her art practice, with an emphasis on figurative work, especially portraits and life drawing. Since her move back to Brighton, she has been building art networks in Lewes and Brighton.
---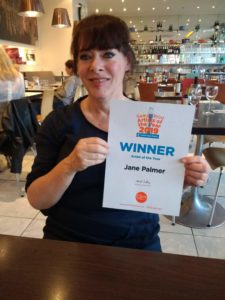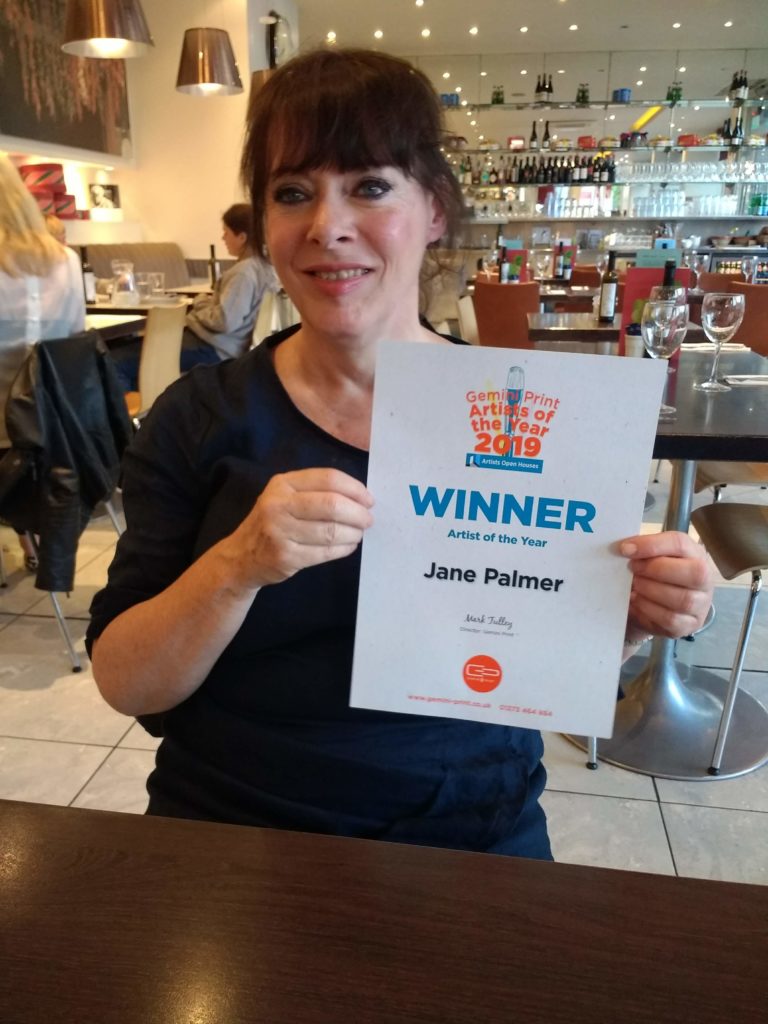 She has studied at The New School of Art and St Andrews Place Art School in Lewes, and attended master classes (with tutors including Andrew James and Tim Benson) which have developed her expressive style and provided useful discipline.  Jane also organises collaborative sessions where fellow artists work together (and enjoy mutual support and Jane's cool playlists).  Jane won the Artist of the Year award in the Brighton Artists Open Houses festival, following her first open house in May 2019.
---
Jane has degrees from Kent and Sussex in English and Art History, including a PhD on illness and medical representation.  One of the longest PhD theses ever accepted at Sussex University, it was a labour of love which still informs her creative vision.  Jane says 'I love painting portraits and capturing those elusive moments when models forget themselves and travel somewhere else. The same with landscapes, when the light hits the horizon in the far distance – illuminating something tiny far away.' Formative influences include Rembrandt, Gwen John, Vanessa Bell, Euan Uglow and Lucian Freud.  Jane admires the work of contemporary artists including Andrew James, Tim Benson, Adele Wagstaff, Daniel Shadbolt, James Bland, Jenny Saville and Sarah Spackman.
Jane is a member of the long established Fiveways Artists Group in Brighton.
She has a page on the Artists and Illustrators Portfolio Plus website. 
Contact Jane
To contact Jane to purchase work, for portrait commissions or any other enquiries, click here.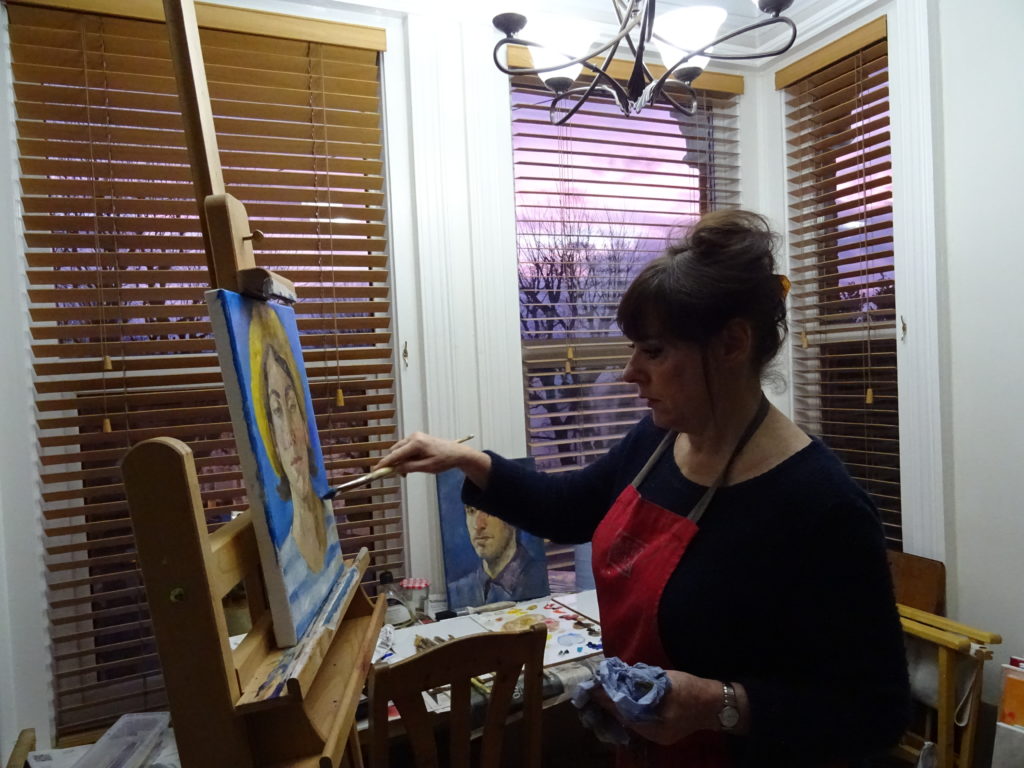 Follow Jane on Instagram (updated several times per week!):